About Poppell Insurance Inc.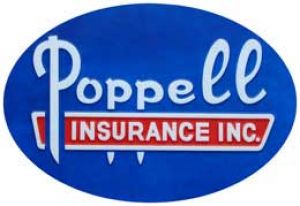 Poppell Insurance Inc. is a full service independent insurance agency. We have agents that represent all of services from Commercial Insurance, to Employee Benefits, to Personal Insurance. Our goal is to protect our client's valuable assets as if they were our own. We look forward to serving you "for all your insurance needs"

Our History
Established in 1964 as Harrell & Poppell Insurance, Our companies' humble beginnings began when Redd Harrell & Tom Poppell started the agency in Harrell's mother's living room in Plant City Florida. Tom Poppell later bought out Harrell's interest and moved into the building across the street. Today this building located at 503 W. Dr. Martin Luther King Jr. Blvd Plant City, FL 33563 serves as Poppell Insurance Inc. headquarters. The company has grown through several acquisitions and now has over 20 employees.
Poppell Insurance created the Employee Benefits department in 1992 with Linda Walker who continues to lead the department. In 1996 Poppell Insurance acquired Moody & Moody Insurance which was established in 1959 in Plant City Florida.
Tom's sons, Mark Poppell and Jon Poppell, began working with their father after they graduated from college in the 1980s. Tom died in 1998, leaving the responsibility and leadership to them.
Poppell Insurance has been committed to being a leader in anticipating and exceeding our clients' needs. Because of consolidation among insurance carriers and brokerages, it is important to partner with a firm with an established tradition and the strength of resources to meet your every insurance need. As our many clients will attest, working with Poppell insurance assures you of having a high quality, cost effective risk management solutions for all your Insurance needs.